Sustainable agriculture
The right impact
Through more than 3,500 farmers, large and small, we responsibly operate and care for more than 595,000 acres of land. From the Everglades to the Red River Valley, the entire United family is united in a common strategy: to implement sustainable agriculture practices that not only protect the land, but also provide our members enduring business benefits.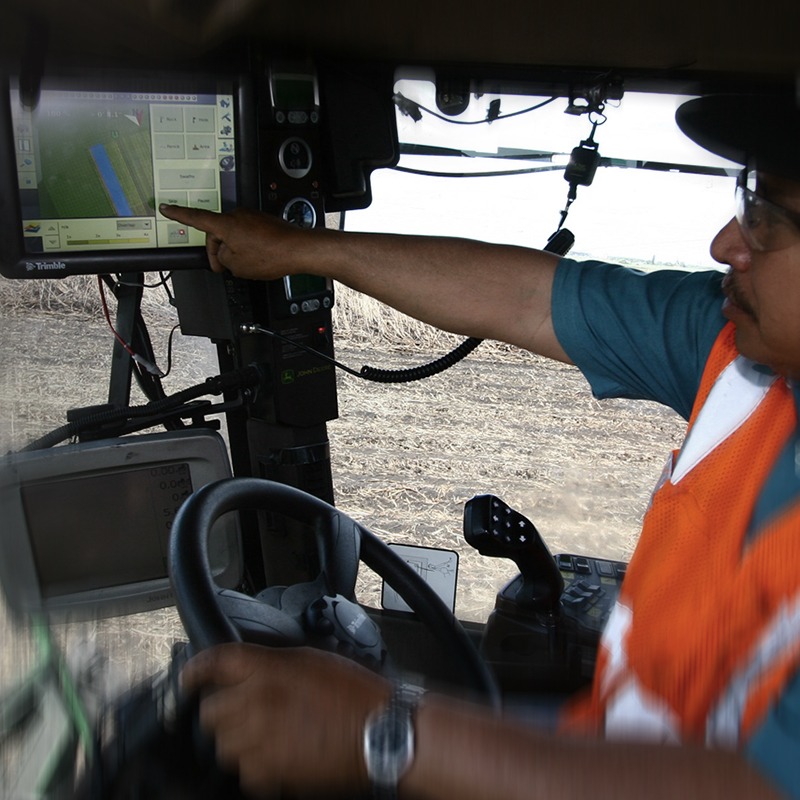 Precision farming
With the largest private Wi-Fi network in the world, our sugarcane operations capture real-time data from 325 square miles of farm operations. Our fleet of cane harvesters is equipped with GPS technology to ensure each harvester's positional accuracy on each row of cane, saving fuel, and sharing data across all our fields.
Additional ideas and innovations are also helping us to improve safety. These include a virtual driver safety report card and opportunities for learning through machine simulation which can emulate field tasks and provide important feedback.
Ready and resilient
As farmers with a profound connection to the land, we recognize that agricultural operations must be designed to work with natural cycles and ecosystem considerations. We employ a variety of practices to mitigate and adapt to climate change, promoting resilience and sustainable agriculture that will benefit consumers for decades to come.
One approach that has been particularly impactful is the conservation tillage program at our Red River Valley sugar beet farms. Combined with precision farming techniques and continuous feedback processes, these practices have improved our energy efficiency while reducing our greenhouse gas intensity—all while improving land use and soil conservation.